Hey there!
This is just a quick one. I wanted one of these fancy easyflash cartridges for the C64, so I built one and changed some stuff and added a fuse. This post is mostly to keep the project files ready for anyone to download and reproduce the cartridge :o)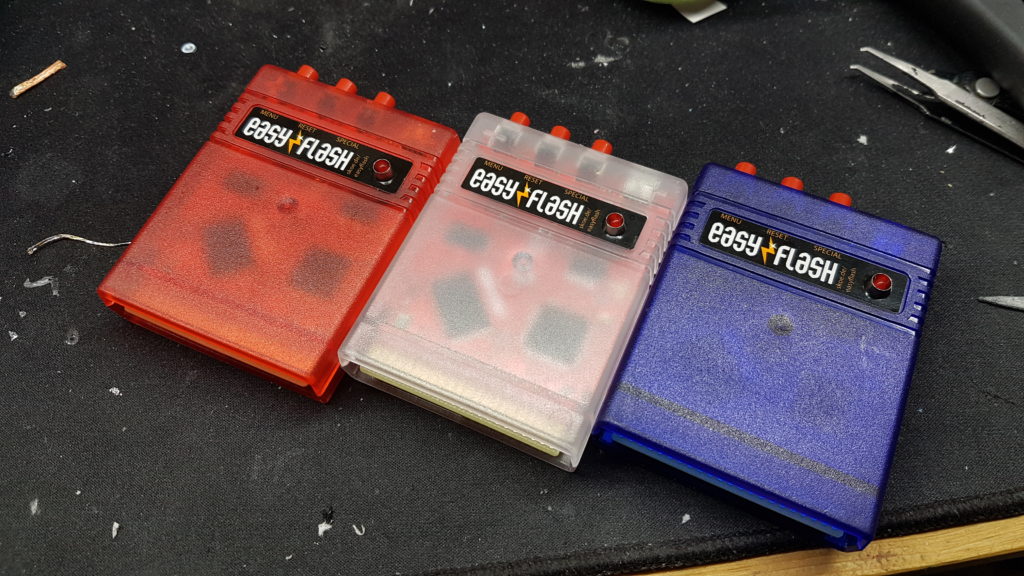 That's what the cartridges look assembled. They sport a fancy led on the front and big buttons on the top for my clumsy fingers to operate.
The LED is wired through the pcb to a footprint. The hole in the pcb makes room for the LED socket. You can wire a LED normally if you like, the footprint is between the USB port and the SPECIAL button.
I printed to bom to the back, for easier repair. The programming pins for the cpld are also available, just in case you need them for debugging. In addition to that the pcb is now protected by a fuse.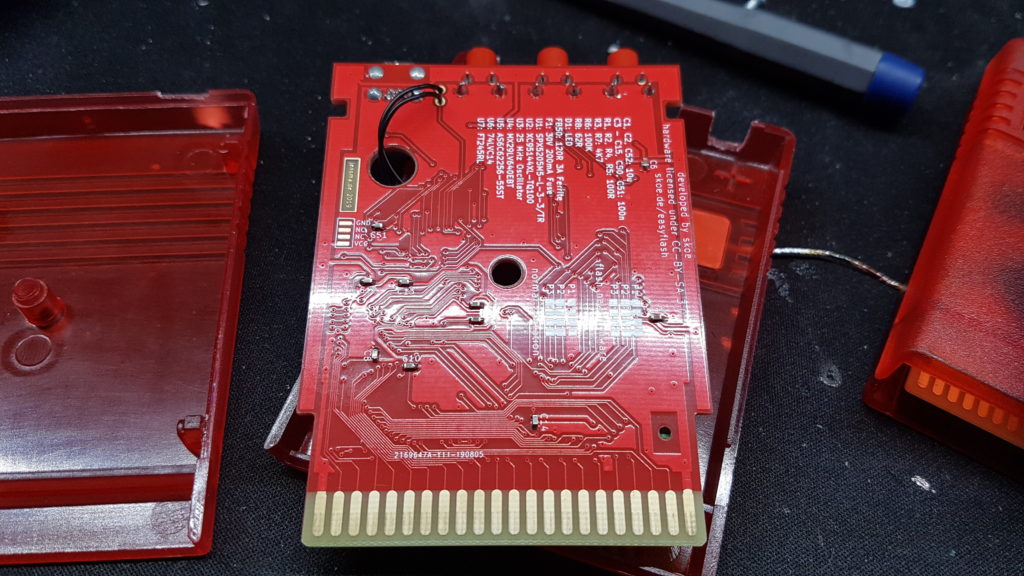 The gold plated connector is chamfered 45° so plugging it in is a big easier on the connector.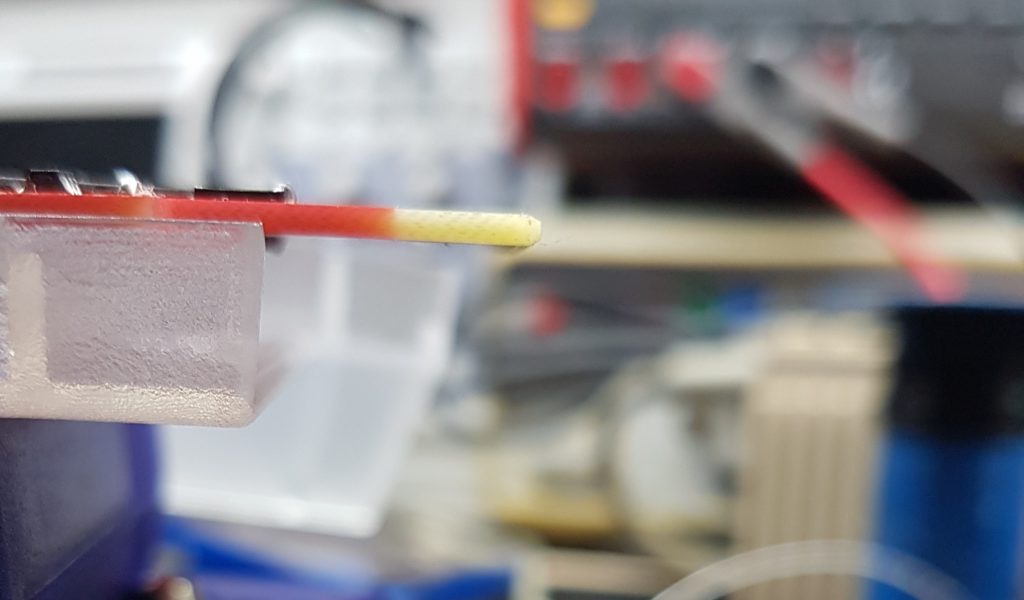 Now for the downloads!