Just a quick note: If you're testing old chips regularly you might want to have a look at the Retro Chip Tester Professional!
(This article isn't sponsored, I'm just amazed by this device 🙂 )
PS: The first test was successful, woohoo!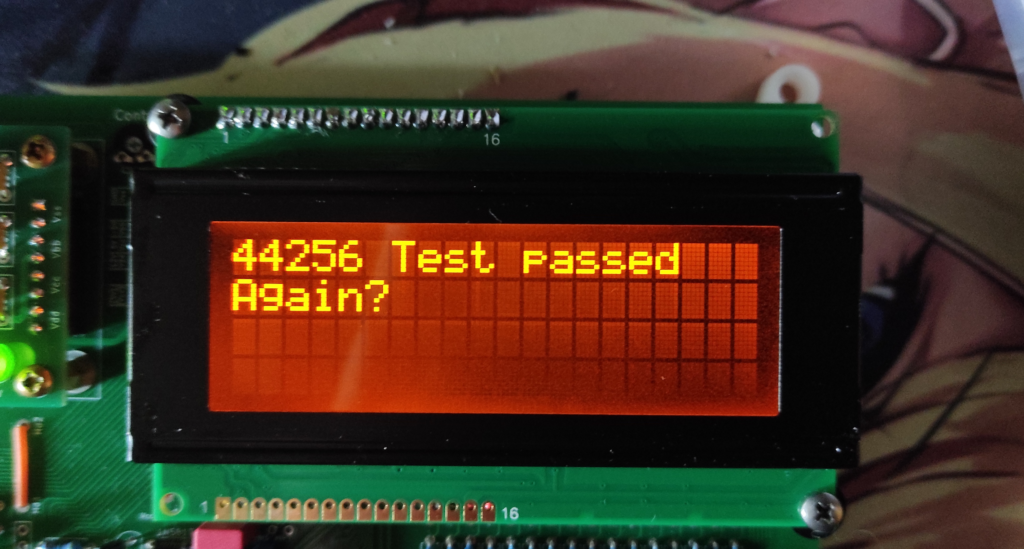 Housing
I put the RCT in a fancy housing: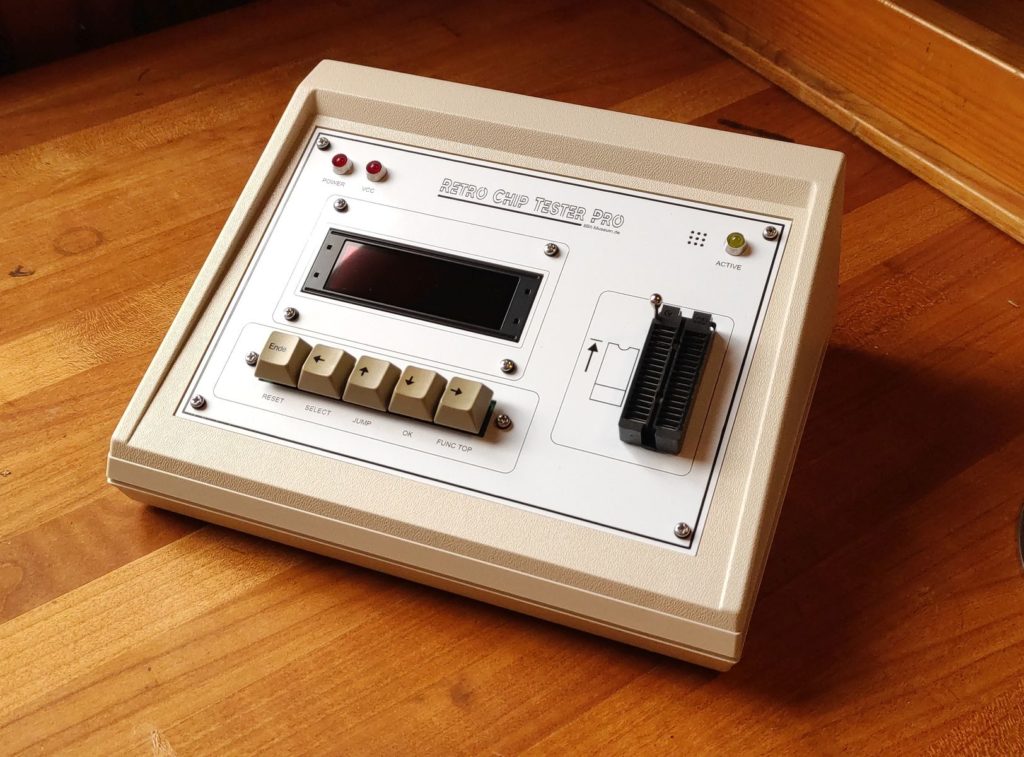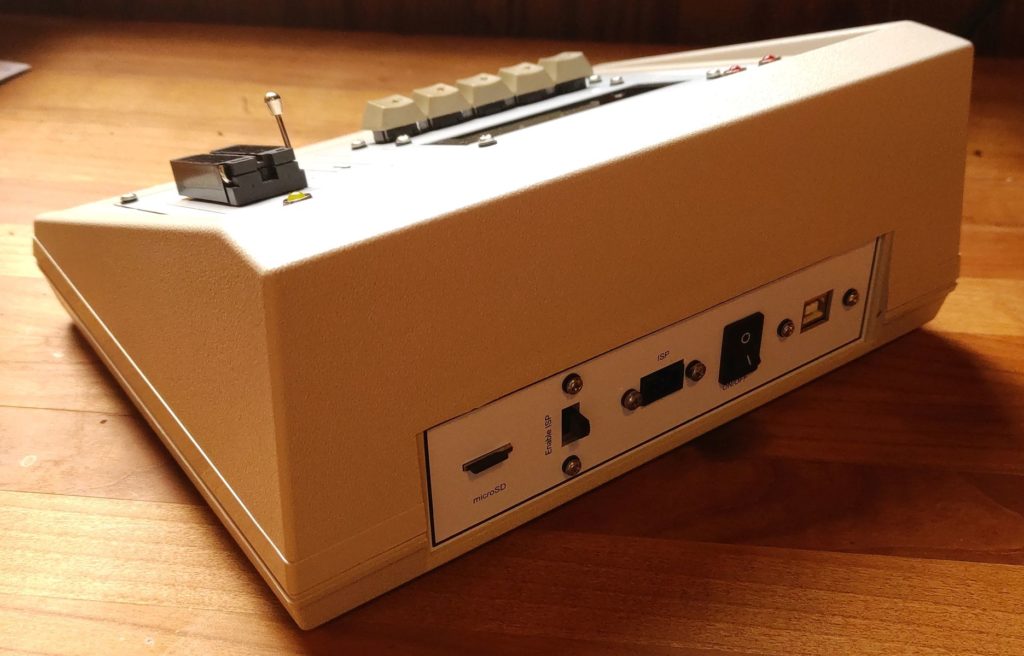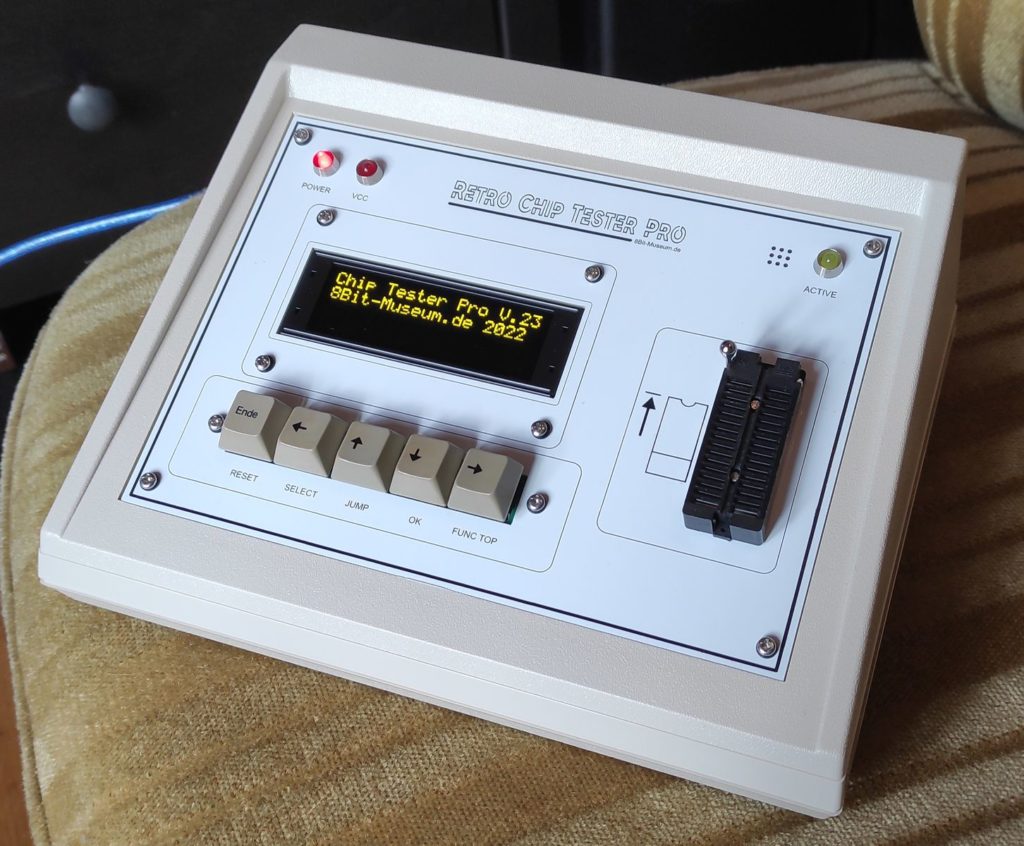 You can get the housing at Mouser. But you have to customize it yourself 🙂
I also replaced the LCD with an OLED.